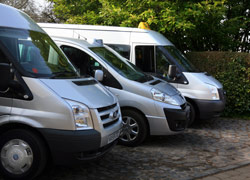 Ayrshire Transport Testimonials
"Big thanks to Ayrshire Transport, everyone had a fantastic weekend at T in The Park...great service there and back, will definitely be booking for next year".
"Had an absolute blast on Ayrshire Transport's Minibus last night when we went to see the gorgeous Olly Murs & Robbie Williams xx"
"Had a fab day to M&D's with the school, all provided for by Ayrshire Transport, just fab that they done that for the kids :)) thanks guys xx"
"Use Ayrshire Transport every weekend for my nights out and totally delighted with the service I receive – every time".
"Thanks Ayrshire Transport for getting everyone to and from my wedding reception recently, we wouldn't have coped without you".
"Professional and reliable, I would thoroughly recommend Ayrshire Transport to anybody".