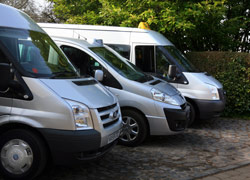 About Ayrshire Transport
Ayrshire Transport provide an established top quality service to the people of Ayrshire and are totally committed to all our customers, business and personal.
Let Ayrshire Transport be there for you!
Whether you are travelling on business or for leisure, let us make your journey there and home stress free.
With our pre-book taxi service you are able to arrange any pick up and destination of your choice in advance.
Pre-booked travel can be arranged for any time you require over any 24 hour period. Time of day or night and distance is no obstacle making us number 1 choice for airport transfers, weddings, days out, nights out, and much much more.
Just telephone us on 01290 421010 or 01290 423440 email enquiries to us via our contact form to arrange your travel.
Office Opening Hours
For pre-booking, our office telephone lines are available as follows:
Monday Thursday – 6am to 1am
Friday & Saturday – 24 hour availability
Sunday – 6am to 2am
Let Ayrshire Transport be there for you.
Our Vehicles
All of our vehicles are serviced and maintained by a team of mechanics in our very own fully equipped service and repair centre.
Our vehicles are reliable and compliant with strict council rules, meeting and exceeding safety standards.
Booking System
We use an up to date GPS Satellite Tracking computer controlled data entry and despatch system ensuring a fast and efficient response. See our Technology page for more information. Autocab Logo
Rail Connections
We are a preferred Cabfind supplier of vehicle transport and can be trusted and relied upon to on to cover disrupted rail services when required. Cabfind Logo
School Contracts
Ayrshire Transport is Council preferred and disclosed making us1st choice for School Contract transportation with School Contract drivers fully disclosed with Disclosure Scotland.
Business Accounts
Business Accounts available